Your Visit
Edge Dental Emergency accepts same-day dental appointments and walk-in appointments. Below, we provide an overview of your visit to our emergency dental clinic in Houston, TX.
INSTANTLY BOOK ONLINE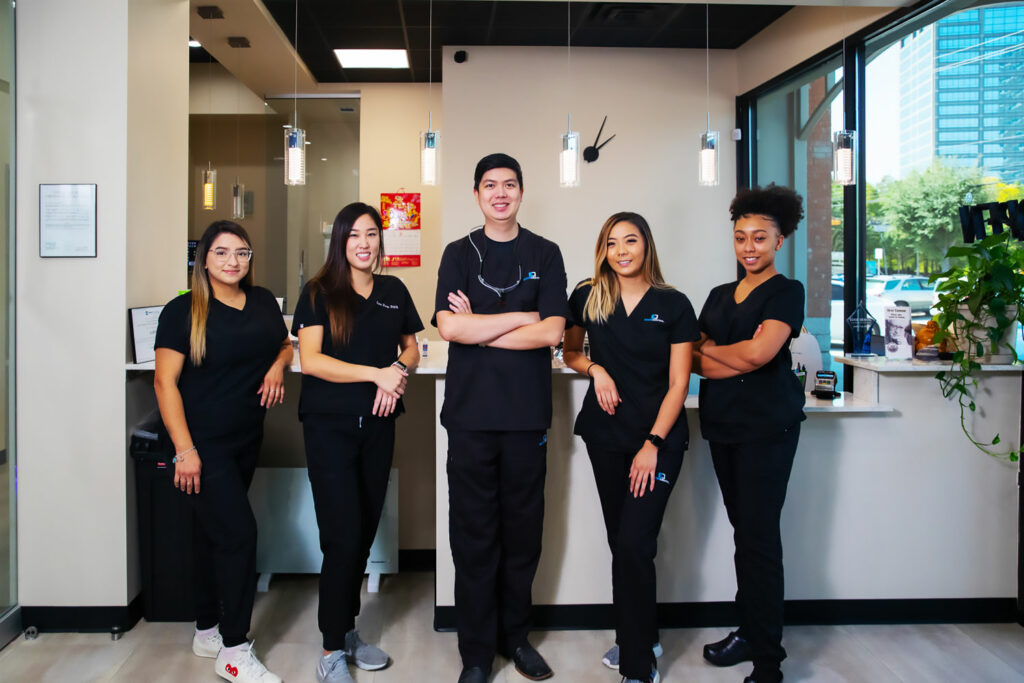 Edge Dental Emergency is a state-of-the-art emergency dental clinic located at 15455 Memorial Dr #400 Houston, a short drive from Katy and other neighboring cities. Our dental clinic is extremely accessible, making it perfect for dental emergency visits. We're officially open from Monday to Friday, but you can contact us if you have a dental emergency outside office hours.
We accept same-day dental appointments and also provide same-day dental treatments, schedule permitting. We also provide walk-in appointments, but that's generally discouraged because of ongoing COVID protocols. Now that you have a general overview of our availability, please continue reading for a general overview of your visit to our emergency dental clinic.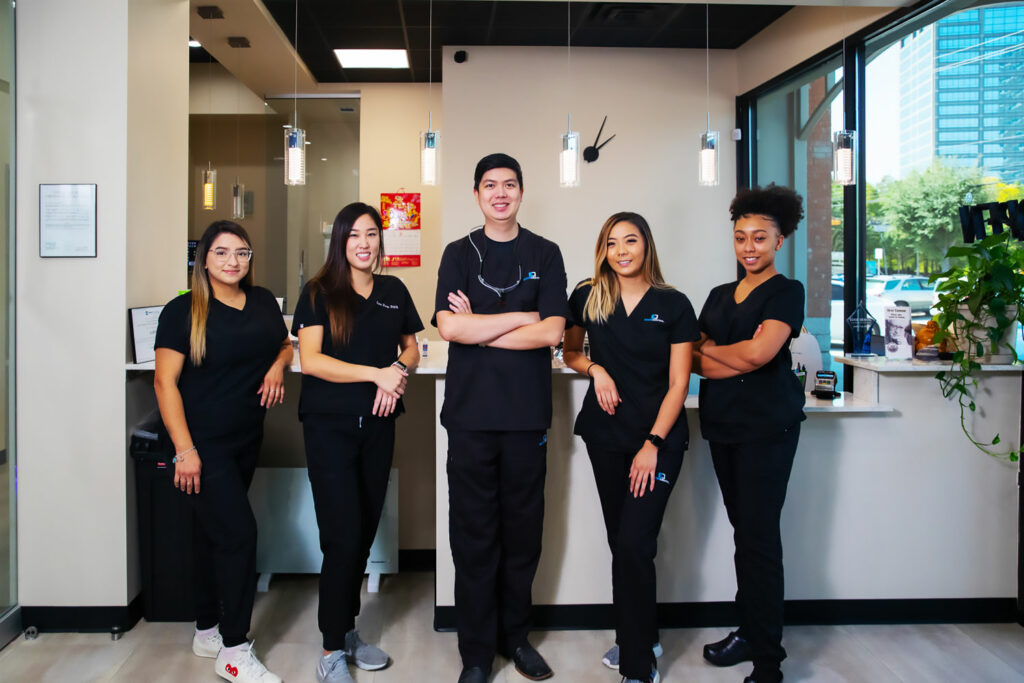 Get out of pain. Book your urgent dental appointment now.
The first step of your visit at Edge Dental Emergency is scheduling an appointment. Our dental receptionists and office manager will happily help you schedule appointments and complete the necessary paperwork. You can call us at (281) 940-8940 or use the appointment request form, available online. While filling the appointment form, please select the relevant fields, i.e., whether you're a new or returning patient.
Our dental receptionists and office manager will contact you and send the electronic paperwork to be filled out. This is standard paperwork that will help us understand your general dental health and concerns, in order to serve you better. Our office manager will answer any questions you have while completing the paperwork, and you can also ask them questions about billing and financing.
Edge Dental Emergency is located at 15455 Memorial Dr #400 Houston. It's an extremely accessible location, and our dental receptionist will gladly help you with the directions. We make every effort possible to see you on time, so you don't have to wait for long. We request that you return the courtesy. If you cannot keep your appointment because of unexpected illnesses or emergencies, please let us know as soon as possible.
Your appointment at our dental clinic will start with a general examination and assessment. This is especially true for new patients. We aim to provide the best dental treatments possible, and we can only do that if we have a comprehensive understanding of your oral health and medical history. We will recommend a series of dental tests, most of them performed using cutting-edge technologies. The tests shouldn't take long.
After the examination and assessments, our emergency dentist will discuss all of your symptoms and concerns. They will also review your health history and the results of your tests. Based on all of this information, the dentist will curate a personalized dental treatment plan. We believe all individuals are unique and should be treated as such. Your treatment will be designed to improve your oral health and help you maintain optimal health for a lifetime.
After curating the treatment plan, our emergency dentist will walk you through the entire process and initiate the treatment. Your treatment may be scheduled for the same day or another day, depending on your unique needs and concerns. Some of our emergency dental services include emergency root canals, emergency dental extractions, dental crowns, dental fillings, TMJ treatments, and much more. Please schedule a consultation to discuss your treatment options.
Meet Dr. Justin Lai (DDS)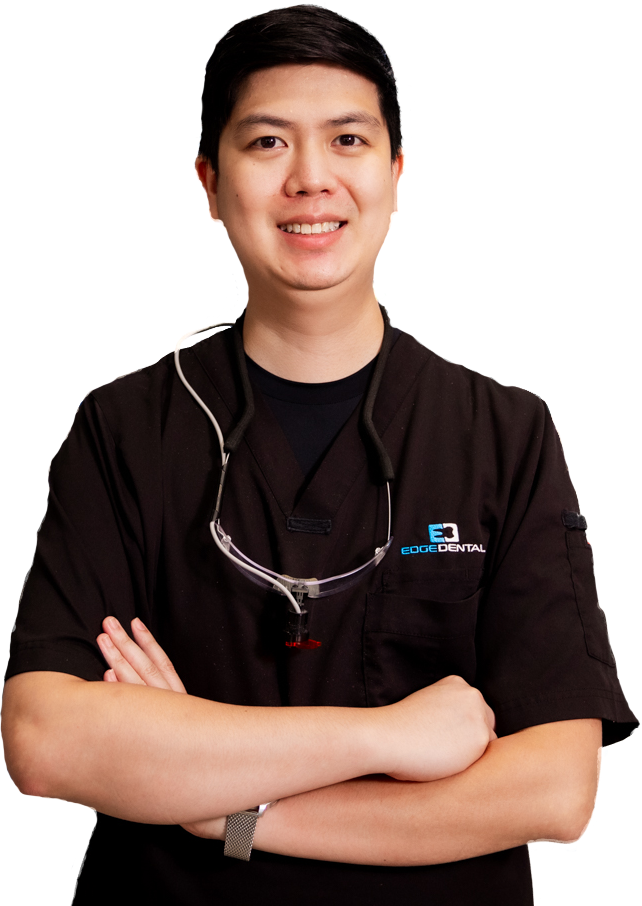 Dr. Justin Lai is the leading emergency dentist at Edge Dental Emergency. He's a native Houstonian, currently serving the Memorial Area and Energy Corridor. He has a stellar educational background, having completed his Doctor of Dental Surgery degree from the University of Texas Health Science Center at San Antonio Dental School. He also stays abreast of the latest developments in dentistry by attending numerous workshops and conferences. This allows him to ensure his patients always receive the latest and best dental treatments.
Do I Have a Dental Emergency?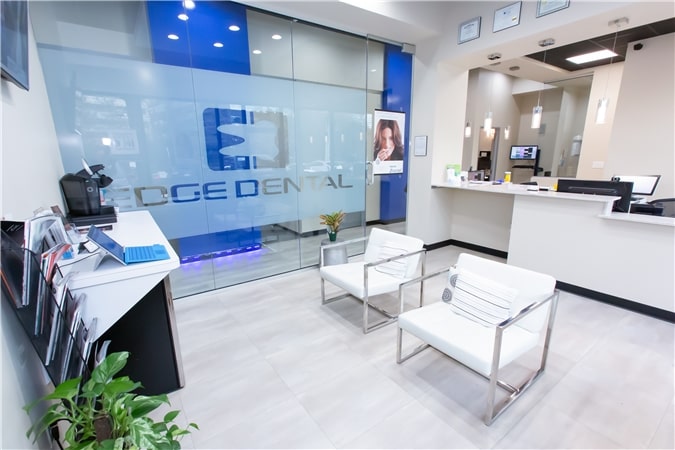 Schedule Your Second Opinion
Edge Dental Emergency is happy to schedule your second opinion consultation with a reliable and talented emergency dentist in Houston. The second opinion dentist will also run a series of tests and examinations to curate a personalized treatment plan for you. We want you to feel completely comfortable about your treatment before moving forward. Furthermore, if you've been referred to our dental clinic by another dentist, please ensure we have access to all of your x-rays and medical records.